Summer wedding in the beautiful Greek island of Folegandros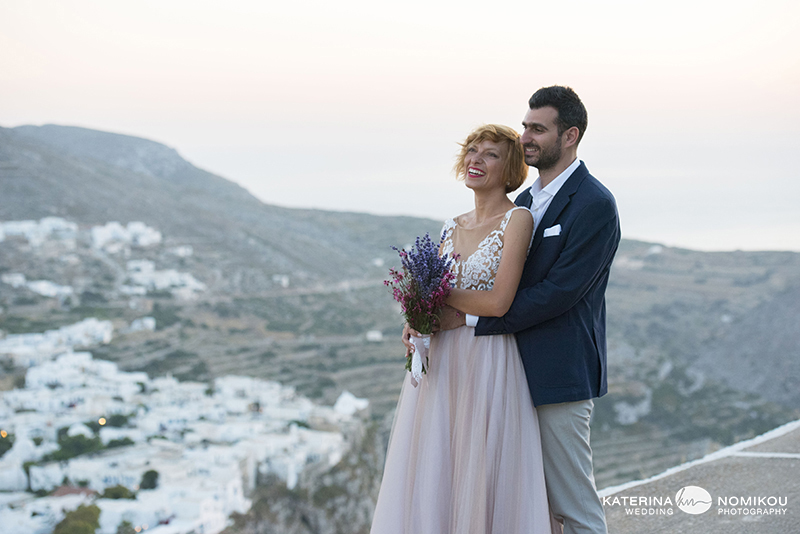 Wedding ceremony and feast of Myrto and Hermes

·

June 2015
Aegean's endless blue, the sun falling in the narrow streets of Folegandros' Chora, and the magnificent backdrop of Myrto's and Herme's wedding has been set a hot afternoon of June. The magic of the Cycladic landscape not only helped the final result, but also made the whole photoshooting itself a unique experience. The simplicity and the elegance of the Couple tied harmoniously with the unpretentious but majestic blue and white houses of the island.
The wedding ceremony took place in the medieval chapel of the Virgin Mary, whose history is lost in depth of centuries, while the locals have linked it with several legends, including pirates and other miracles. Indeed, to reach someone in there, has to walk for 15 mins to the snake-like cobbled path that starts from the square of Punta, as did Myrto with her parents. The same route had to follow friends of the couple who came to the island to honor with their presence so the couple Myrto and Hermes, and the wedding ceremony attendants, Kostas and Theano.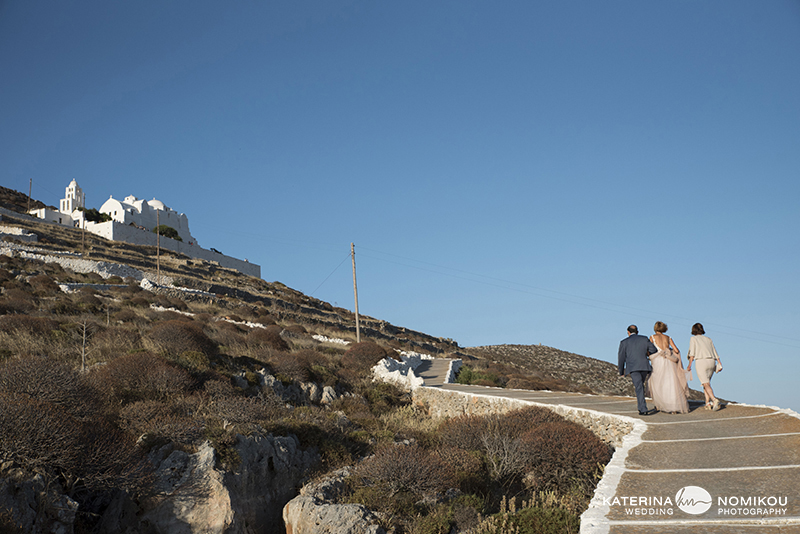 The wedding feast followed in the romantic Contarini square, island's most beautiful, under the castle of Chora, and was dominated by the smells of dishes prepared for the occasion at "Chic" restaurant, with local specialties such as chickpeas and lamp, "married" with ethnic options. The majority of the materials used were production of the restaurant's owner and his family. Wine flowed abundant, ensuring the zest for the friends of the newlyweds, who were entertained with singing and dancing until dawn. Local people of the island and tourists also took part in the celebration.
Although as photographer have the chance occasionally to cover glamorous weddings, Myrto's and Herme's marriage was something special, remarkably special, appropriate in being the happiest moment of the couple's life.