Nakilat N-KOM Shipyards,
Balux Prive,
May 26, 2015
The innovative and unique aesthetics seaside venue of Balux Prive was selected by the natural gas and transportation and fuel giant and owner of a newly constructed shipyard in Qatar, Nakilat N-KOM Shipyards to host company's first ever client appreciation reception.
This important event was well attended by shipowners, technical/fleet directors as well as superintendents from major shipping companies such as Maran Gas, Maran Tankers, Euronav, Dynacom, Aegean Bunkering Services, CMM, Minerva Marine and many others, all leading in global shipping market.
The company's main speech and presentation was made by N-KOM CEO, Mr. Chandru Rajwani the newly appointed head of the Qatari shipyard operator. Mr Konstantinos Antonopoulos, Senior Commercial & Marketing Manager at N-KOM made another presentation, including Greek shipping market's expectations and advantages. Between presentations, speeches and business intel, Mr. Rajwani met potential partners and investors.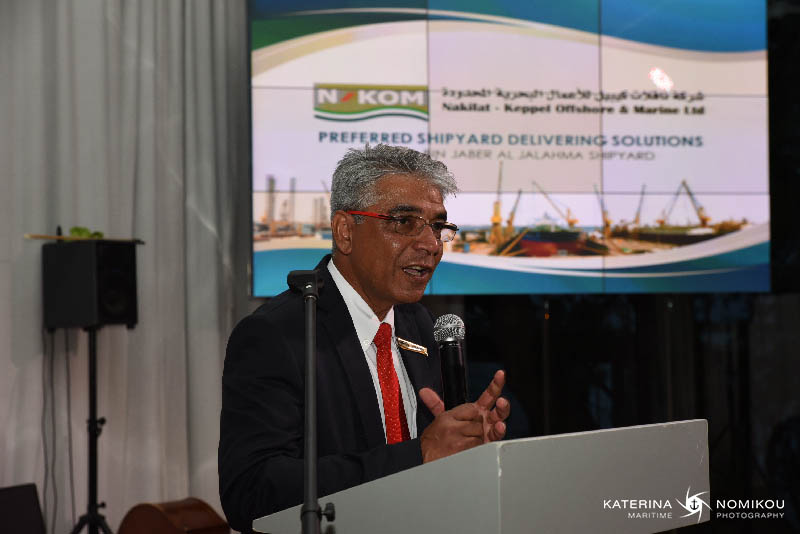 It was a wonderful event, well designed that left great impressions to those who attended. To me, covering with my camera this event, what I heard and saw was all-around very interesting, since the sea and her environment, both the financial / business, as well as developments associated with it, is one of the things I appreciate the most.